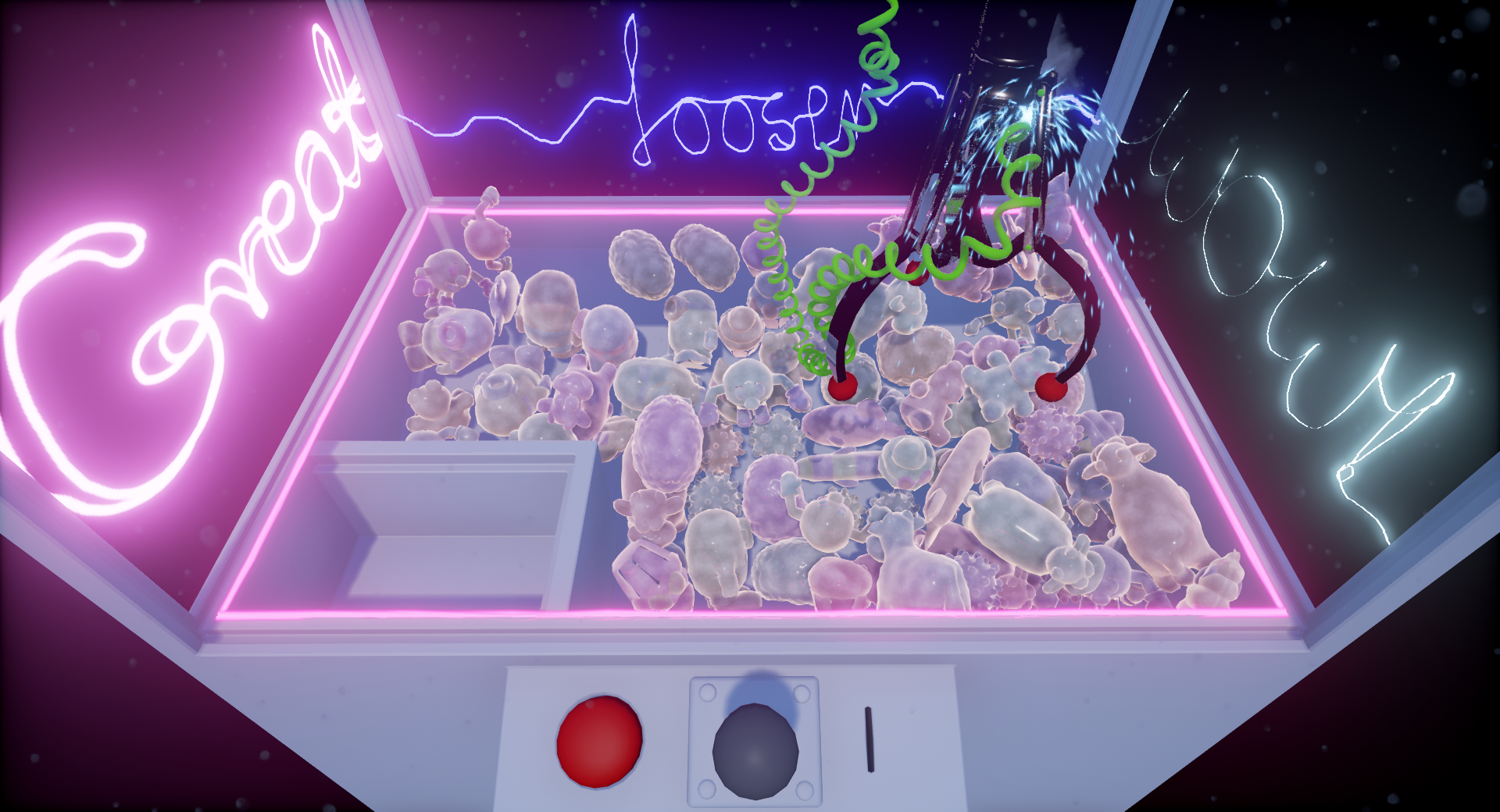 OhMyGodItsSoAwesome
A downloadable game for Windows
OhMyGodItsSoAwesome!
No it's not. It is a nightmare of many people. All of us were kids once, we all wanted to get THIS PARTICULAR TOY. We tried many times to grab it, sometimes it was so close...
Fluffy toys "vending" machine simulator! Works with Tobii EyeX eye tracker or mouse.

Game created during Slavic Game Jam 2016 in Warsaw by:

Adam "Chopin" Andrzejczak - production, gameplay, design
Michał "Spolsh" Kłoś - vfx, eye tracker controler
Jakub "Kijek" Siwek - gameplay, animations
Mateusz "Mate" Głuszek - 3D graphics
Aleksandra "Rachela" Wiak - 2D graphics
Dawid W. Mika - music, sfx
Controls:
Mouse/Eye tracker - move claw
SPACE - grab a toy
E - MORE toys!
W - hit that #$%^!* machine!
Q - restart game
ESC - quit game